Missed Tryouts??
Still want to be a Brandon All-star?
We still have spots available on most of our teams!
Main Location: Contact levi@brandonallstars.com for information
East Location: Contact ben@brandonallstars.com for information
Showcase 2015 was a HUGE success!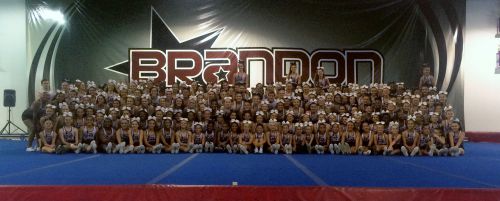 Congratulations to all of our BA athletes on an incredible Showcase!
Celebrating 20 years of hard work and perseverance
We believe that hard work always pays off and everyone has the ability to become an elite athlete. Our mission at Brandon All-Stars is to teach respect for one another and promote physical fitness and the art of cheerleading. We feel that cheer is more than just a sport. It creates long-lasting friendships and teaches kids valuable lessons in teamwork and sportsmanship. Being a part of Brandon All-Stars is more than being part of a team; it is a family.
"If you hit your routine you might win, if you don't hit your routine you won't win"
-Peter Lezin, Co- Owner of Brandon All-Stars